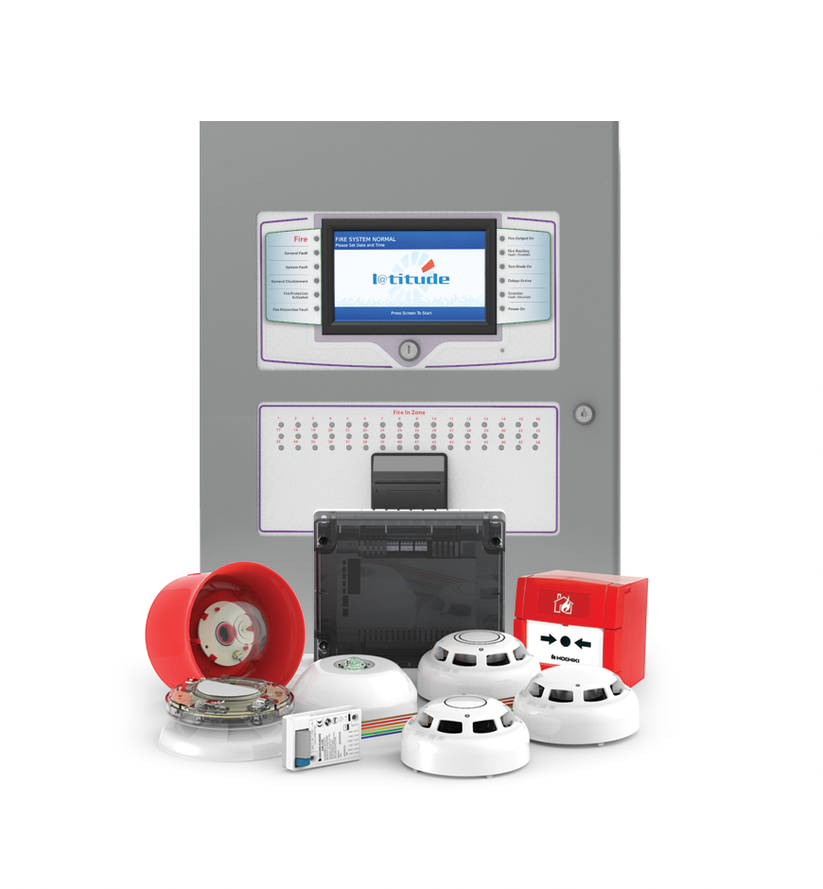 INNOVATIVE, SMARTER, AND GREENER LIFE SAFETY TECHNOLOGIES
Life safety systems are some of the most sophisticated and innovative pieces of product designs. These powerful pieces of kit are designed and manufactured to protect people, buildings, and assets in often complex applications and with multiple users.
For over 100 years Hochiki has designed and manufactured innovative life safety solutions. Its leading edge commercial and industrial fire detection and emergency lighting products have acquired global acceptance as the benchmark for high-integrity and long-term reliability.
Sophisticated design combined with powerful customer insight
Huge investments have been made into research and development at Hochiki, a good example is in the L@titude product. Led by customer insight, this latest model of fire control panel combines the very latest in hardware and software and is the company's market leading control and indication system.
Sophisticated enough to operate anywhere in the world, in multiple languages, across all manner of applications – from schools and hospitals, skyscrapers filled with thousands of office workers, apartment blocks and entertainment venues, cultural and commercial spaces as well as international travel ports, manufacturing warehouses and logistics hubs. The system has been designed to be simple to configure and easy to use by anyone, utilising touchscreen technology with a graphical user interface to help display vital information. It is EN approved and recently DBI certified for the Danish market following EN54 Part 13 approval.
Greener life safety products
We cannot escape the fact that the climate is top of the agenda, so reducing your company's emissions makes sense, not only for future generations but also for financial gains too. For businesses looking to improve their energy consumption, moving away from bulk heads and central battery systems could be the answer. Hochiki offers a completely unique, cost effective and fully compliant emergency lighting system.
The power saving and environmentally friendly LED-based FIREscape emergency lighting system consumes only 0.1W once fully charged, the lower energy consumption directly correlates with lower CO2e emissions; providing building owners with a greener and more cost-effective solution.
A new generation of Hybrid Wireless Fire Detection
Hochiki's next generation of hybrid wireless fire detection products, Ekho is also one to investigate or indeed seek out a demo. At the core of the system is the wireless Translator module. It is hard-wired to the fire alarm control panel loop and communicates continuously with the wireless devices. Wireless Expander modules are used to extend the radio mesh network, increasing the reach and capacity of the overall system. The Ekho system is completely compatible with L@titude.
This January, Hochiki will be exhibiting at the Intersec 2022 event at the Dubai World Trade Centre, 16-18 January.
Source: International Fire & Safety Journal